Natural Hair in the Modern World: Celebrating Diversity
Natural hair is more than a trend; it's a powerful movement reshaping beauty ideals and celebrating the rich diversity of hair textures. In the modern world, social media and representation have played a pivotal role in challenging conventional beauty norms and amplifying the beauty of natural hair. Let's dive into the contemporary movement that celebrates the authenticity and versatility of natural hair.
The Power of Social Media
Social media platforms have become a stage for individuals to showcase their natural hair journeys and redefine beauty standards. Instagram, YouTube, and TikTok are teeming with content that celebrates the uniqueness of natural hair. Hashtags like #NaturalHair, #CurlyHair, and #AfroPuffs are platforms for individuals to share their stories and inspire others to embrace their natural texture.
Representation Matters
There has been a noticeable shift in the beauty industry towards better representation in recent years. Brands recognize the importance of inclusivity and feature models and influencers with a wide range of hair textures in their campaigns. This shift is not only reshaping beauty ideals but also validating the beauty of natural hair for generations to come.
Influencers and Role Models
In the world of influencers and celebrities, a growing number of role models proudly showcase their natural hair. They use their platforms to inspire and empower others to do the same. Let's spotlight a few trailblazers:
Amandla Stenberg
This actress and activist is known for her iconic natural hair looks on the red carpet. Amandla's fearless embrace of her natural texture has made her a role model for many.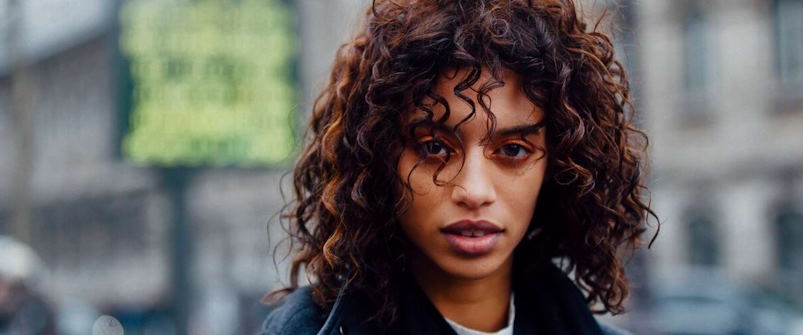 Tamera Mowry-Housley
The actress and TV host has been a vocal advocate for self-love and natural beauty. She shares her natural hair journey on social media to inspire her followers.
Naptural85 (Whitney White)
As a popular YouTuber, Whitney White creates content dedicated to natural hair care. Her tutorials and tips have helped countless individuals on their natural hair journey.
Michaela Coel
This British actress, writer, and producer is celebrated not only for her talent but also for her unapologetic embrace of her natural hair, which she prominently featured in her hit TV series "I May Destroy You."
Lenny Kravitz
The iconic musician has always been known for his cool and effortless style, including his distinctive dreadlocks. He's a symbol of embracing one's unique style and identity.
A Celebration of Versatility
Natural hair is incredibly versatile. From afros to twists, braids to locs, the possibilities are endless. The modern world celebrates the authenticity of natural hair and the creativity and artistry in styling it. Conventions don't limit natural hair; it's a canvas for self-expression.
In conclusion, the contemporary movement celebrating natural hair diversity is more than a trend; it's a cultural shift towards inclusivity and self-love. Social media, representation, and influential role models drive this movement forward, reshaping beauty ideals and inspiring countless individuals to embrace their unique natural textures. Natural hair isn't just a hairstyle; it's a celebration of authenticity and a powerful symbol of self-acceptance.